Rydes Hill becomes the First School to Conduct Web3 and NFT Digital Safety Workshops in the UK
The 2020's represent a new online era where internet technology is evolving exponentially. Advances such as AI are creating exciting new opportunities in almost every sector. However, these new opportunities also come with new risks - safeguarding children's online activity has never been more important.
In partnership with Seren Kids, Rydes Hill conducted the first of its kind workshop on Web3 and NFT digital safety at their digital skills club in June 2023. The Web3 workshops covered key topics including Web3, blockchain, the Metaverse, cryptocurrency, AI, VR, AR and IOT. The pupils were also taught how to create their own NFTs and Web3 content assets.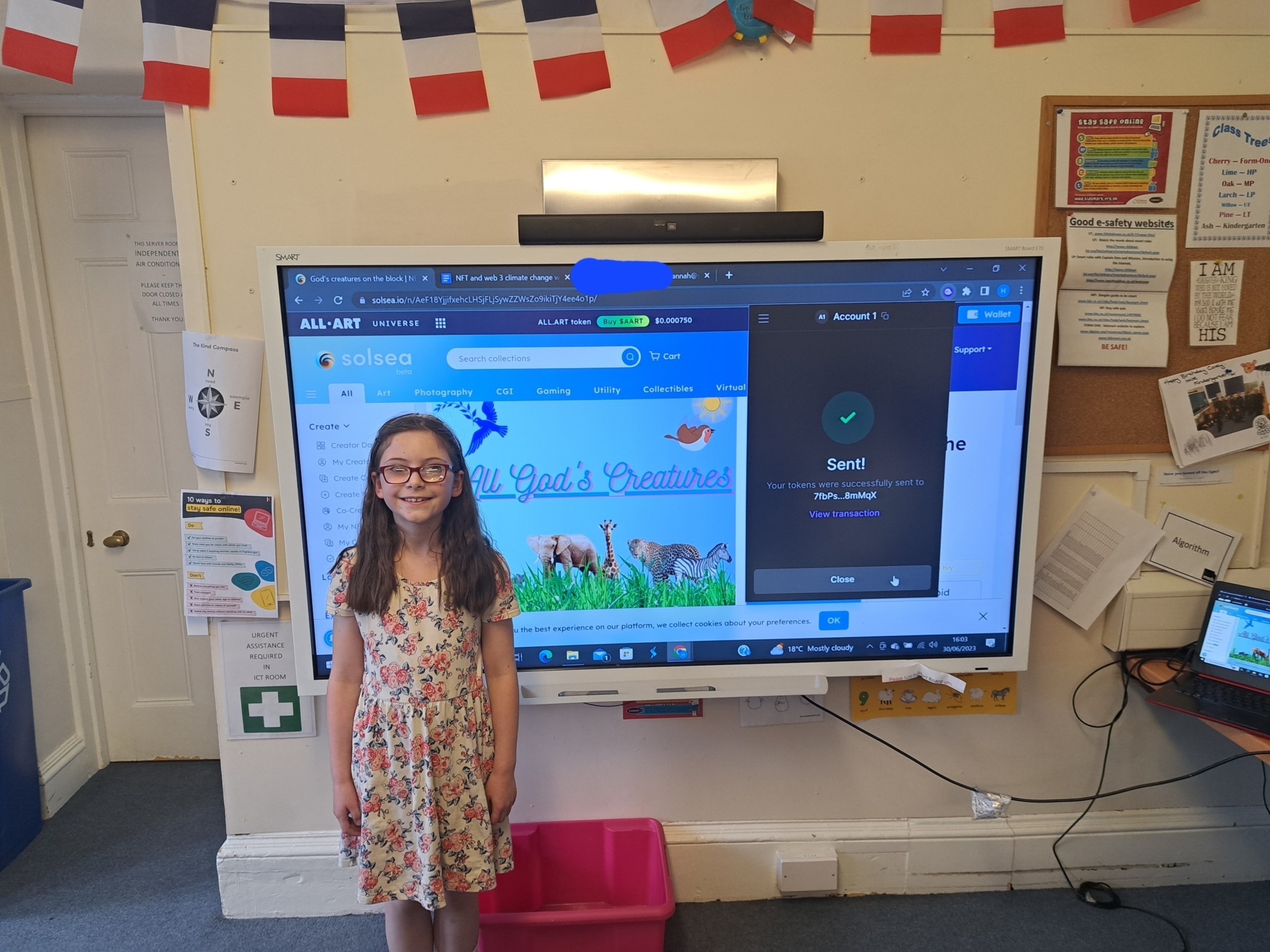 The speed at which internet technology is advancing combined with misinformation and growing privacy concerns make keeping children safe online increasingly challenging. The purpose of these workshops is to not only prepare pupils for learning and working alongside these new advancements, but also how to navigate them in a safe and savvy manner. Hannah Clifford, Managing Director of Seren Kids said, "we need to teach children to be responsible online and kind citizens of the web, just as in the real world. Statistics show that children online will commit to more risky behaviours than they would in real life because they feel more protected by anonymity online. This is something we are trying to educate children and parents on through our digital skills clubs".
In addition to celebrating the possibilities and capabilities of this new internet technology, the Web3 and NFT Digital Safety workshop taught children how to be critical of information online as well as interactions with people they may encounter on the web. The children were able to demonstrate their combined e-safety knowledge and digital skills by creating their own e-safety podcasts and videos. Finally, the pupils were offered practical tips such as TAG (Tell A Grown up) to support them in instances where they feel concerned or unsure.
For more information on the digital skills and safety workshops on offer by Seren Kids, visit, https://serenkids.com.