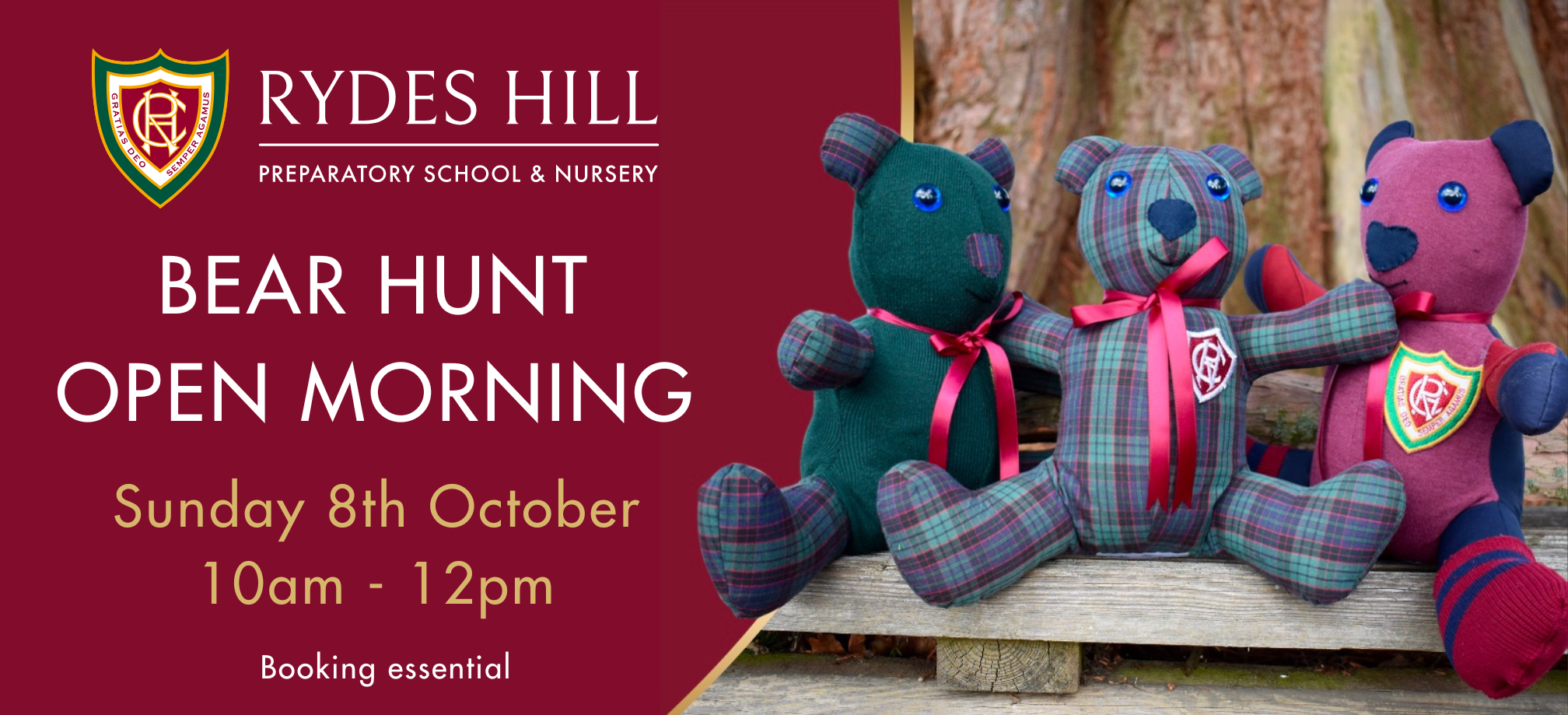 Discover our Rydes Hill family with a Bear Hunt Open Morning
You are warmly invited to attend our Bear Hunt Open Morning on Sunday 8th October from 10am to 12pm as we open our doors for a fun-filled morning. There will be a Bear Hunt throughout the grounds and a host of interactive bear-themed activities for your children to enjoy while you tour the Nursery and School. You will also have the opportunity to meet the Nursery practitioners and class teachers and get a feel for our beautiful, leafy setting in the suburbs of Guildford.

If you wish to attend, please fill out the short form below. Alternatively, please call our Registrar, Ms Jacqui O'Neill, on 01483 544 973 if you have any questions.

We would like all visitors to our Open Morning to be able to access as much of our site as possible however our School does include a number of stairs. Please therefore contact Ms O'Neill in advance of your visit should you require any assistance or further information.