Moving on from Rydes Hill
One of the many benefits of being a truly independent school is the unconflicted freedom of choice parents and pupils have when it comes to moving on. We feed into many excellent senior schools which means that parents can feel safe in the knowledge that their daughter will move onto a school that suits them from both an academic and pastoral perspective.
We are incredibly proud of the achievements of our Form One girls who are offered places at prestigious senior schools such as Farnborough Hill, Guildford High School, Prior's Field, St Catherine's, St George's, St Mary's Ascot, St Teresa's, Tormead and Worth. A high percentage of our girls obtain scholarships, not just academic but also in drama, music, sport and creative writing.
Senior school destinations of our 2021 - 2023 leavers: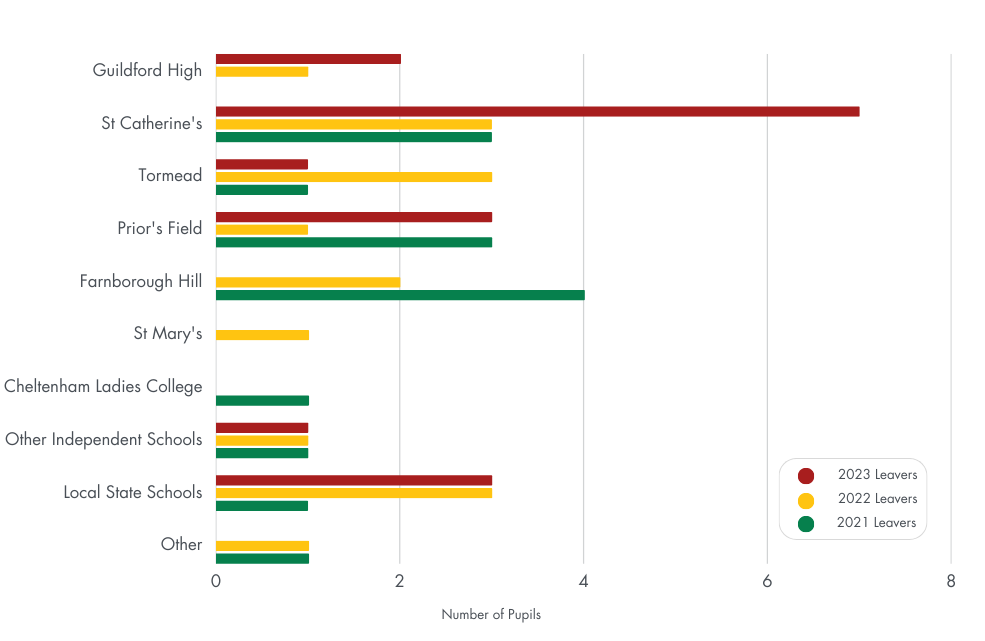 Scholarships awarded to our School 2021 - 2023 leavers:

*Upper Transition (Year 2) boy